---
Tourist Activities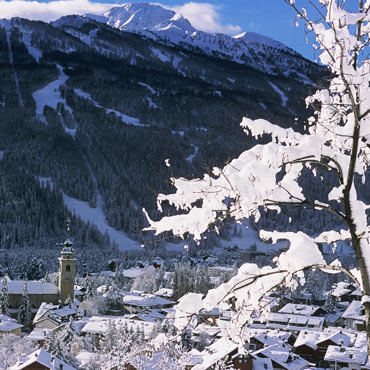 Bardonecchia, having witnessed the dawn of Italian skiing at first hand.
The town has always been able to maximise the resources offered by the surrounding mountains, but this goes further than just winter sports. Our valley is indeed the ideal place to practise all forms of skiing (from cross-country to 'telemark', from snowboarding to 'free-rider' activities), but the summer offers a host of sporting opportunities too, including mountain biking, free climbing, tennis, golf, beach volleyball and horse riding, as well as innumerable excursions.
For those wanting to practise indoor sports, Bardonecchia has the "Palazzetto dello Sport" which is equipped with multi-purpose courts as well as a swimming pool and a gymnasium with a thermal treatment area. During the evening you can witness art, music and theatre in the perfect setting of the towns historical venue, the 'Palazzo delle Feste', with a busy programme of events. The combination of the artistic traditions of the famous 'Melezet' engraving school and the fine food and wine offered by the towns characteristic bars and restaurants will make sure you have an unforgettable holiday.